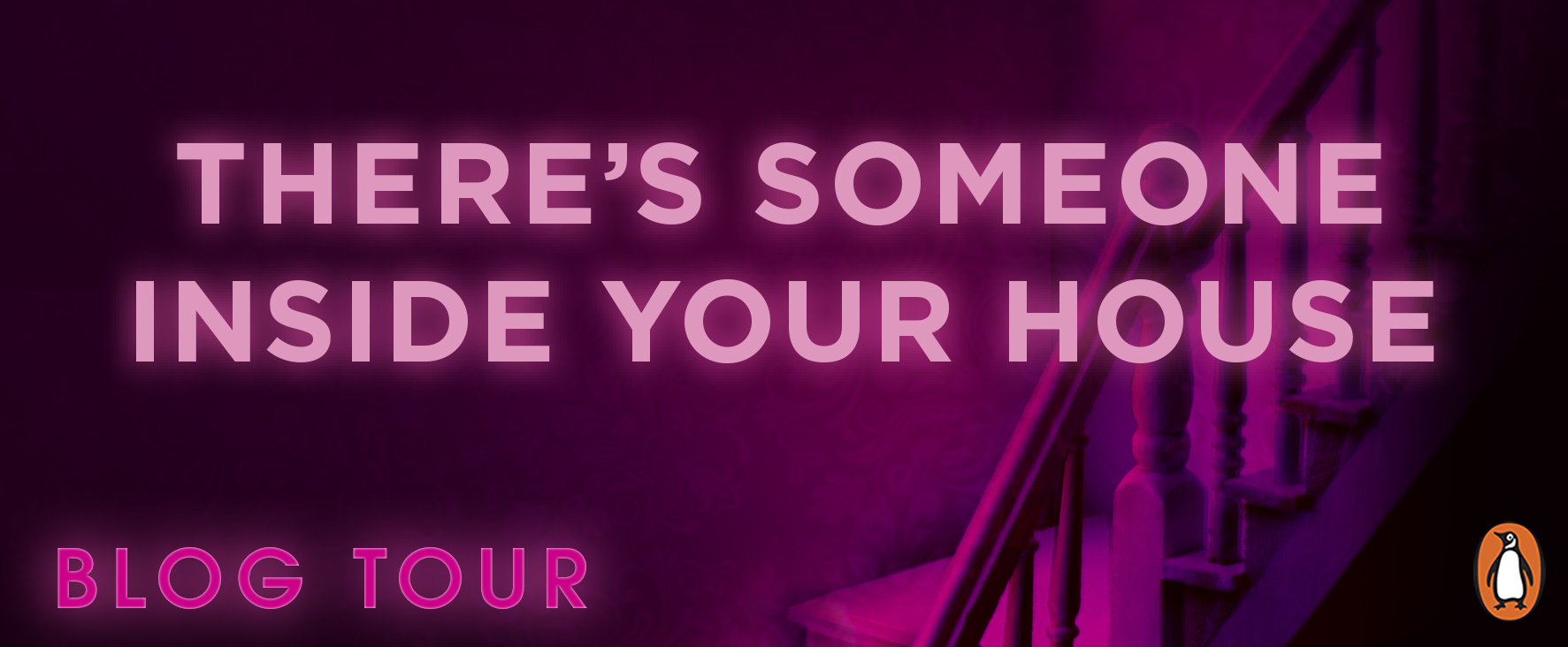 I am so thrilled to be the next stop on the blog tour for There's Someone Inside Your House by Stephanie Perkins. Steph is one of my favorite people in the world and I love, love, love this creepy book!
Steph really nails the feel of fall in the midwest in There's Someone Inside Your House! As I was reading it I could totally picture the town I grew up in, as well as the town I now teach in. It made me think of all my favorite fall activities! Today I'll be sharing those with you, as well as a giveaway.
About the Book:
Scream meets YA in this hotly-anticipated new novel from the bestselling author of Anna and the French Kiss.

One-by-one, the students of Osborne High are dying in a series of gruesome murders, each with increasing and grotesque flair. As the terror grows closer and the hunt intensifies for the killer, the dark secrets among them must finally be confronted.

International bestselling author Stephanie Perkins returns with a fresh take on the classic teen slasher story that's fun, quick-witted, and completely impossible to put down.
Goodreads * Amazon * Indiebound
About The Author:
Stephanie Perkins is the New York Times bestselling author of Anna and the French Kiss. She has always worked with books—first as a bookseller, then as a librarian, and now as a novelist. Stephanie lives in the mountains of North Carolina with her husband. Every room of their house is painted a different color of the rainbow.
 My Favorite Fall Activities:
Here are a few of those activities as inspired by There's Someone Inside Your House!
Apple Orchards: Growing up, fall meant going to the local orchard with my Nana. She was always one of their very first customers! We'd get bushels of apples and then the fun began… applesauce, apple pie, apple crisp, and, best of all, caramel apples!!! Although I don't make all of those yummy treats, I still love going to apple orchards. The crisp air and the smell of apples… it just says fall to me.
Fall Markets/Pumpkins: Going to the pumpkin patch to pick out pumpkins for jack-o-lanterns is one of my earliest memories. I still love going to a fall market or pumpkin patch. Most of the ones around me have all kinds of fun things to do at them. And I love squash! Fall markets are the best place to pick them up 🙂 (Also, thanks to this book I can never look at a corn pit the same way! And, yes, there are corn pits at the places near me!!!)
Baking: Once you get all those apples, pumpkins, and squash you need to make something delicious! As I said earlier, caramel apples were always a favorite. I also loved it when my mom would salt and bake the pumpkin seeds. This year I made pumpkin cookies with brown sugar glaze and walnut on top. So yummy!
Fall Walks: Fall in the midwest is a thing of beauty. The crips cooler weather and the changing leaves make it a beautiful time to enjoy the outdoors. I love going for walks through the woods this time of year. My aunt has a little wagon reading room in the woods by her house and I think it would be the perfect fall reading spot! The inside walls are all bookshelves!
Trick or Treating: While it has been a number of years since I've gone trick or treating myself, I still love it! Now I get to help my nieces and nephew get ready. Plus, I love handing out candy and seeing all the creative costumes.
Haunted Houses: This one is more of a love/hate thing. I am such a baby when it comes to scary things! I remember how they used to make part of our elementary school into a haunted house and walk all the classes through it. It was the worst day of school for me! However, it is fun to be scared sometimes. I'm all about the haunted houses/places that are really for kids. That way I'm not too scared 🙂 Silly, I know!
What about you? What activities just say fall to you?
Giveaway:
Enter for a chance to be one (1) of three (3) winners to receive a hardcover copy of There's Someone Inside Your House by Stephanie Perkins. (ARV: $17.99 each).
NO PURCHASE NECESSARY. Enter between 12:00 AM Eastern Time on September 18, 2017 and 12:00 AM on October 16, 2017.  Open to residents of the fifty United States and the District of Columbia who are 13 and older. Winners will be selected at random on or about October 18, 2017. Odds of winning depend on number of eligible entries received. Void where prohibited or restricted by law.
Tour Schedule:
Related Posts