I absolutely adored Jenn Marie Thorne's book The Wrong Side of Right back in 2015. When I got an email about the blog tour for this one I knew I wanted to check it out. Today I have a guest post from the author! Check it out!!!
About the Book: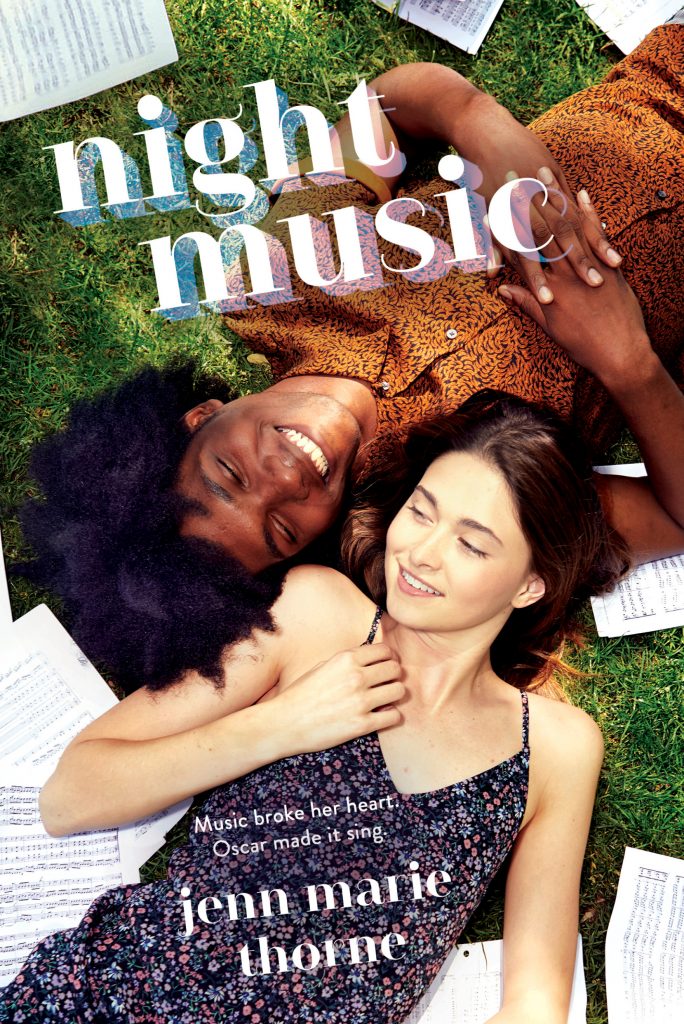 Ruby has always been Ruby Chertok: future classical pianist and daughter of renowned composer Martin Chertok. But after her horrendous audition for the prestigious music school where her father is on faculty, it's clear that music has publicly dumped her. Now Ruby is suddenly just . . . Ruby. And who is that again? All she knows is that she wants away from the world of classical music for good.
Oscar is a wunderkind, a musical genius. Just ask any of the 1.8 million people who've watched him conduct on YouTube–or hey, just ask Oscar. But while he might be the type who'd name himself when asked about his favorite composer and somehow make you love him more for it, Oscar is not the type to jeopardize his chance to study under the great Martin Chertok–not for a crush. He's all too aware of how the ultra-privileged world of classical music might interpret a black guy like him falling for his benefactor's white daughter.
But as the New York City summer heats up, so does the spark between Ruby and Oscar. Soon their connection crackles with the same alive, uncontainable energy as the city itself. Can two people still figuring themselves out figure out how to be together? Or will the world make the choice for them?
Guest Post:
Q: I appreciate that your books are both swoony romances and social commentary. (I totally love my swoony romances, too! Nothing wrong with enjoying romance just for being romance!) How do you incorporate both into your stories?
A: The way my writing brain works is that I always start with a big, splashy concept, and then over the course of developing and writing the book, I hone it down to something that to me feels wholly grounded in the real world. So, for example, The Wrong Side of Right is basically a lost princess story, but within that framework, I wanted to make the relationships as real and complex as possible, and examine our current (at the time) political climate while I was at it.
The first spark of an idea for Night Music was a non-magical person falling in love with an extremely magical person. As soon as that idea was transposed into a contemporary concept, it became more interesting to me. What does magic equate to in the real world? What fields have a sort of "birthright" attached to them? Who would be seen as an outsider and why?
As soon as I had those answers, they raised more questions. Why is it so hard for black kids to get their footing in the world of classical music? Why does a famous last name, particularly a white one, still wield so much power, even when there's nothing to back it up? What would a thoughtful, conscientious person do after realizing how baseless their privilege is?
When it comes down to it, my main characters and their extremely worthy love interests are always going to be intelligent, clued-in young people who are increasingly aware of and reactive to the world around them. A big part of being a teen is having your eyes opened to the flaws of the world and deciding who you are going to be in the face to them. Are you going to join in or rebel, defend your parents or stand apart from them, stand up and shout or step back and listen? And all those moments of self-definition go hand in hand with falling in love. Who are you when you're with this person? What qualities do they bring in out in you? What do they make you brave enough to do?
Setting a book in the real world offers rich possibilities for characters who are falling in love. The trick is to ask hard questions and avoid pat solutions—that way I'm always learning as much as my characters are, which is really the reason I started writing in the first place.
About the Author:
Jenn Marie Thorne graduated from NYU-Tisch with a BFA in drama and quickly realized she was having more fun writing plays, short films, and superhero webisodes than actually performing in them. She lives and writes in the UK with her husband, two sons, and hound dog Molly.
Tour Schedule:
Week One:
March 18 – Bookmark Lit
March 19 – Just about Write
March 20 – As the Book Ends
March 21 – YA Bibliophile
Week Two:
March 25 – Swoony Boys
March 26 – @booksandmeg
March 27 – @onemused
March 28 – Happy Reading Co
Related Posts