I am so thrilled to be on this blog tour for Kiersten White's And I Darken! I've been a fan of her books since Paranormalcy. I just love each book she's published! This one is really something special 🙂
About the Book:
NO ONE EXPECTS A PRINCESS TO BE BRUTAL.

And Lada Dragwlya likes it that way. Ever since she and her gentle younger brother, Radu, were wrenched from their homeland of Wallachia and abandoned by their father to be raised in the Ottoman courts, Lada has known that being ruthless is the key to survival. She and Radu are doomed to act as pawns in a vicious game, an unseen sword hovering over their every move. For the lineage that makes them special also makes them targets.

Lada despises the Ottomans and bides her time, planning her vengeance for the day when she can return to Wallachia and claim her birthright. Radu longs only for a place where he feels safe. And when they meet Mehmed, the defiant and lonely son of the sultan, who's expected to rule a nation, Radu feels that he's made a true friend—and Lada wonders if she's finally found someone worthy of her passion.

But Mehmed is heir to the very empire that Lada has sworn to fight against—and that Radu now considers home. Together, Lada, Radu, and Mehmed form a toxic triangle that strains the bonds of love and loyalty to the breaking point.

From New York Times bestselling author Kiersten White comes the first book in a dark, sweeping new series in which heads will roll, bodies will be impaled . . . and hearts will be broken.
CLAIM THE THRONE. Visit AndIDarken.com to order now!
Guest Post – Romania:
I'll be 100%, embarrassingly honest: it was not until my then-crush, now-husband said he had lived in Transylvania that I knew it was a real place. But as my interest in my crush grew, so did my interest in the country he had given his heart to. Romania had never been on my list of places to visit, but after we married and he talked more and more about it, I knew we had to go there.
In 2010, we were able to take the trip of a lifetime. Since my husband is fluent in Romanian, we had access to the whole country. I quickly found that I fit in much better than he did—at least size-wise.
We hadn't gone with Dracula tourism in mind, but we ended up at almost all of his significant historical sites. Though Bran Castle is the castle most people associate with him because it's picturesque, odds are his only interaction with this area would have been as an attacker, not a resident.
I hadn't really started studying Vlad Dracul's life yet. I had read a book about the Dracula legend—vampires, Bram Stoker, and how the story loosely tied back to a fifteenth-century Romanian prince—but that was it. Everywhere we went, though, there was evidence of his life.
And let me tell you, what a good-looking hunk of metal he was!
Okay, not really. But we got a spoon carved with the ancient wolf-headed serpent symbol of Wallachia outside the house where he was born, and we climbed to the top of the fortified city he was born in. It wasn't hard to picture him toddling around these streets when many of the houses he would have seen are still standing. In Romania, they literally build on top of, and into, history. It would be impossible to walk there and not have your imagination light on fire.
One of the coolest things was visiting the castle in Hunedoara where Vlad Dracul was a political prisoner. I had always imagined rough stone, cold and worn-down, the way we see their castles now. But everywhere was evidence of what it would have really been like—vibrantly painted, filled with people and life.
That reality stayed with me for the next four years. Much like the incredibly lush countryside of Romania, these images grew and grew.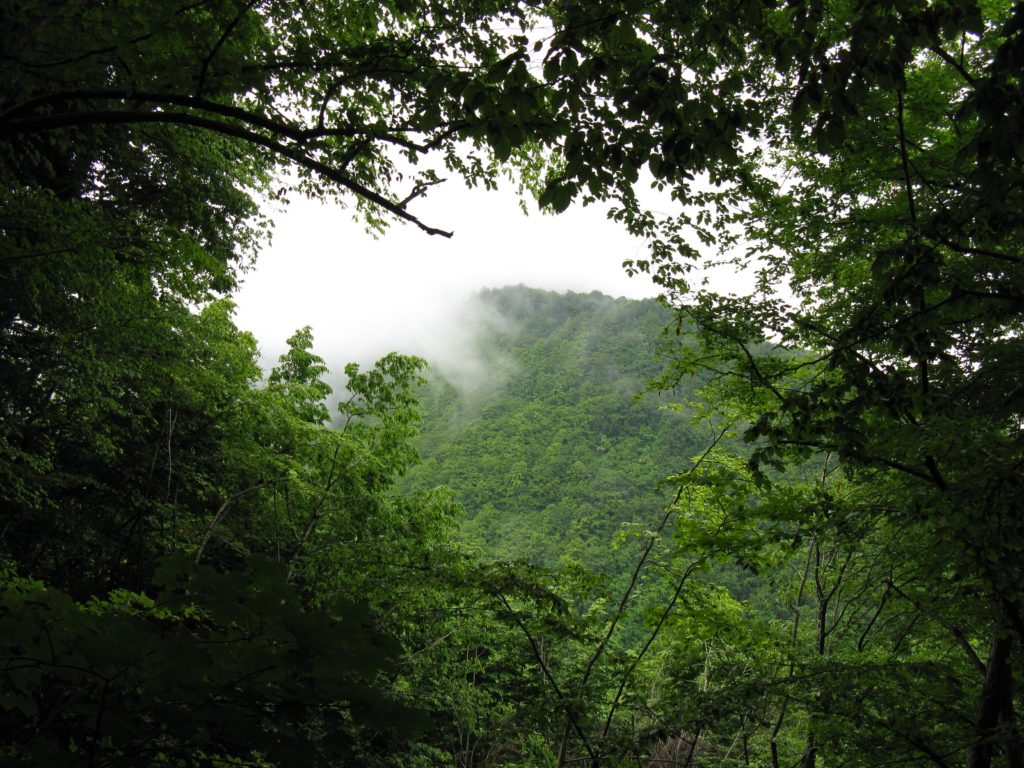 But it wasn't until Christmas of 2014 that I finally realized the story seed that had been planted all those years ago. What if Vlad, the brutal prince, had been Lada, the brutal princess? Suddenly history turned into story, and I knew I had to write it. All apologies, Mister the Impaler. You are definitely interesting enough all on your own. But sometimes a girl's gotta do what a girl's gotta do, whether that's venturing into a pit to find toilets, or rewriting history to find a story.
Thanks so much to Kiersten for this guest post! This one was particularly exciting for me because I began following Kiersten's blog back in 2010 and I remember her posting about this trip 🙂
About the Author:
KIERSTEN WHITE is the New York Times bestselling author of the Paranormalcy trilogy; the dark thrillers Mind Games and Perfect Lies; The Chaos of Stars; and Illusions of Fate. She also coauthored In the Shadows with Jim Di Bartolo. She lives with her family near the ocean in San Diego, which, in spite of its perfection, spurs her to dream of faraway places and even further away times. 
AND I DARKEN Blog Tour Schedule:
Monday, May 30th through Friday, July 8th (Mondays through Fridays)
Monday, May 30th: Icey Books, Review
Tuesday, May 31st: Bookiemoji, Guest Post (Character Profiles)
Wednesday, June 1st: Seeing Double in Neverland, Review
Thursday, June 2nd: Alexa Loves Books, Playlist Post
Friday, June 3rd: Awesome Book Nut, Review
Monday, June 6th: Jessabella Reads, Review
Tuesday, June 7th: The Eater of Books!, Top Five Roundup
Wednesday, June 8th: Across the Words, Review
Thursday, June 9th: Pandora's Books, Sneak Peek for Book Two
Friday, June 10th: Tales of the Ravenous Reader, Review
Monday, June 13th: A Midsummer Night's Read, Review
Tuesday, June 14th: The Irish Banana Review, Top 10 Guest Post
Wednesday, June 15th: Stories & Sweeties, Review
Thursday, June 16th: Jenuine Cupcakes, Author Mystery Guest Post
Friday, June 17th: The Soul Sisters, Review
Monday, June 20th: Winterhaven Books, Review
Tuesday, June 21st: Two Chicks on Books, Q&A (4-6 questions)
Wednesday: June 22nd: The Book Swarm, Review
Thursday, June 23rd: Read. Sleep. Repeat., Top Five Fantasy Books Kiersten Loves to Re-Read
Friday, June 24th: Please Feed The Bookworm, Review
Monday, June 27th: Comfort Books, Review
Tuesday, June 28th: Fitshun, Q&A
Wednesday, June 29th: Addicted Readers,Review
Thursday, June 30th: Lindsay Cummings, Movie Casting Post
Friday, July 1st: Rabid Reads, Review
Monday, July 4th: Reading Teen, Review
Tuesday, July 5th: YA Bibliophile, Guest Post (Trip to Romania)
Wednesday, July 6th: Carina's Books, Review
Thursday, July 7th: Mundie Moms, Author Mystery Guest Post
Friday, July 8th:  Bookishness and Tea, Review
Related Posts