Welcome to the final stop on the blog tour for Martina Boone's 
Persuasion
! I finally read 
Compulsion
earlier this year and it was love! Of course I jumped at the chance to be on the tour for this one 🙂
About the Book: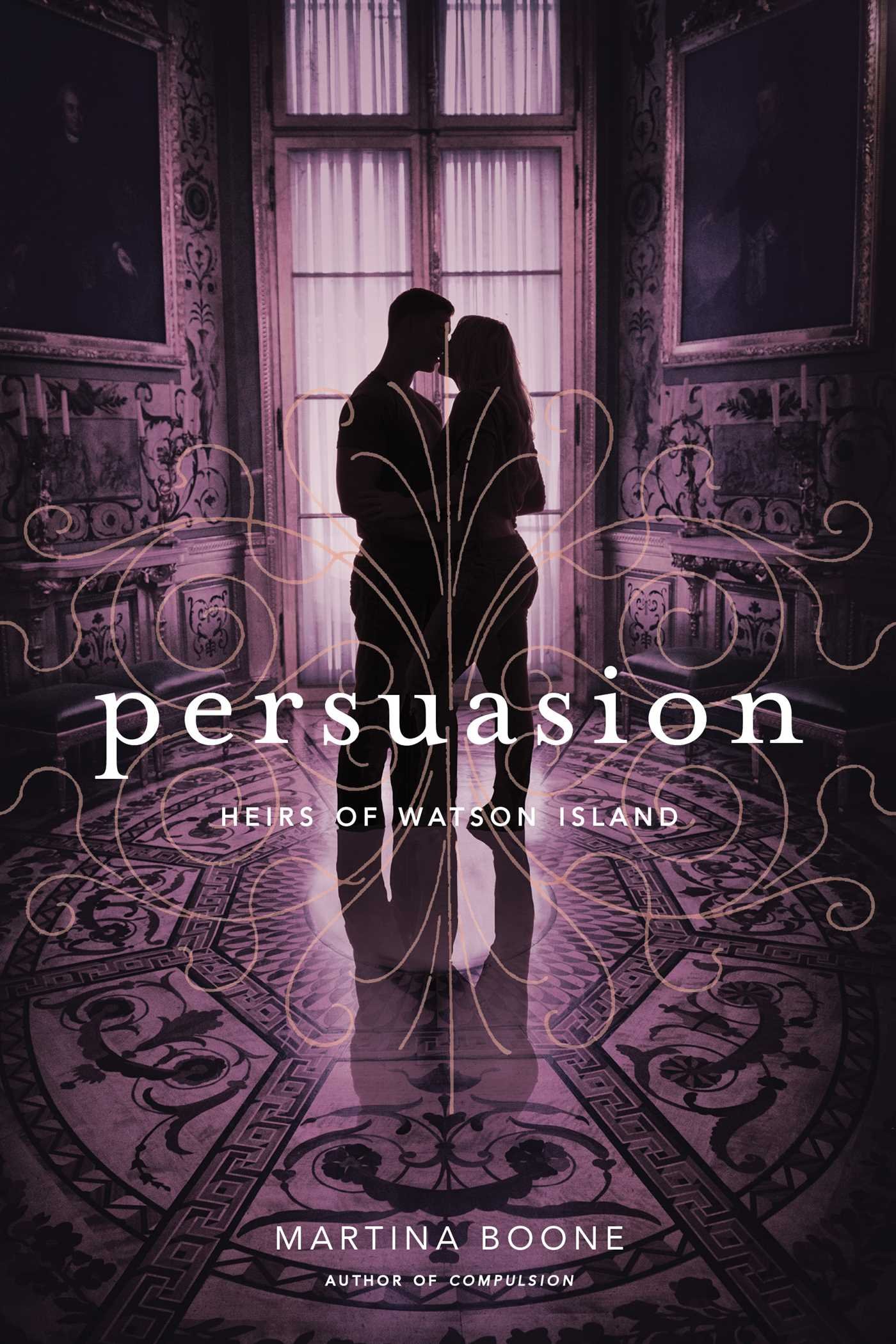 Grieving the death of her godfather and haunted by her cousin Cassie's betrayal, Barrie returns from a trip to San Francisco to find the Watson plantation under siege. Ghost-hunters hope to glimpse the ancient spirit who sets the river on fire each night, and reporters chase rumors of a stolen shipment of Civil War gold that may be hidden at Colesworth Place. The chaos turns dangerous as Cassie hires a team of archeologists to excavate beneath the mansion ruins. Because more is buried there than treasure.

A stranger filled with magic arrives at Watson's Landing claiming that the key to the Watson and Beaufort gifts—and the Colesworth curse—also lies beneath the mansion. With a mix of threats and promises, the man convinces Barrie and Cassie to cast a spell there at midnight. But what he conjures may have deadly consequences.

While Barrie struggles to make sense of the escalating peril and her growing and forbidden feelings for Eight Beaufort, it's impossible to know whom to trust and what to fight for—Eight or herself. Millions of dollars and the fate of the founding families is at stake. Now Barrie must choose between what she feels deep in her heart and what will keep Watson's Landing safe in this stunning addition to a series filled with "decadent settings, mysterious magic, and family histories rife with debauchery" (Kirkus Reviews, on Compulsion).

My Thoughts:
I just adore the way these books make me feel like I'm on Watson Island. Not only do I really get a sense of the place, the magic seems almost tangible. I was especially impressed that this book could transport me like that during my short lunch break! The below graphic shows just one example of a quote that contributes to the atmosphere of Persuasion:
Isn't that great?!? I think the magic/curse is one of my favorite parts of this story. This book introduces a new and mystical character. I loved how much more he added to the creepy feel of the curse. Through him and his story we learn more about the original curse and how it works. We also get to see a lot more of the history between the three founding families. Barrie is also becoming more familiar with her magic so she begins testing some of its boundaries. Eight is still not a fan of his "gift" so this adds even more tension to the story. I just love all the magical world building and how it affects the rest of the story!
If you want a rich and atmospheric story you cannot go wrong with Heirs of Watson Island! It's the perfect blend of contemporary and fantasy.
About the Author:
Martina Boone was born in Prague and spoke several languages before learning English. Her first teacher in the U.S. made fun of her for not pronouncing the "wh" sound right, so she set out to master "all the words"—she's still working on that! In the meantime she's writing contemporary fantasy set in the kinds of magical places she'd love to visit.

If you like romance steeped in mystery, mayhem, Spanish moss, and a bit of magic, she hopes you'll look forward to meeting Barrie, Eight, Cassie, Pru, Seven and the other characters of Watson Island.

Tour Schedule:
Giveaway:
3 Finished copies of COMPULSION & PERSUASION to 3 Winners.
Related Posts