I'm thrilled to be the next stop on the blog tour for Tillie Walden's Spinning. Check out the full tour schedule here.
About the Book: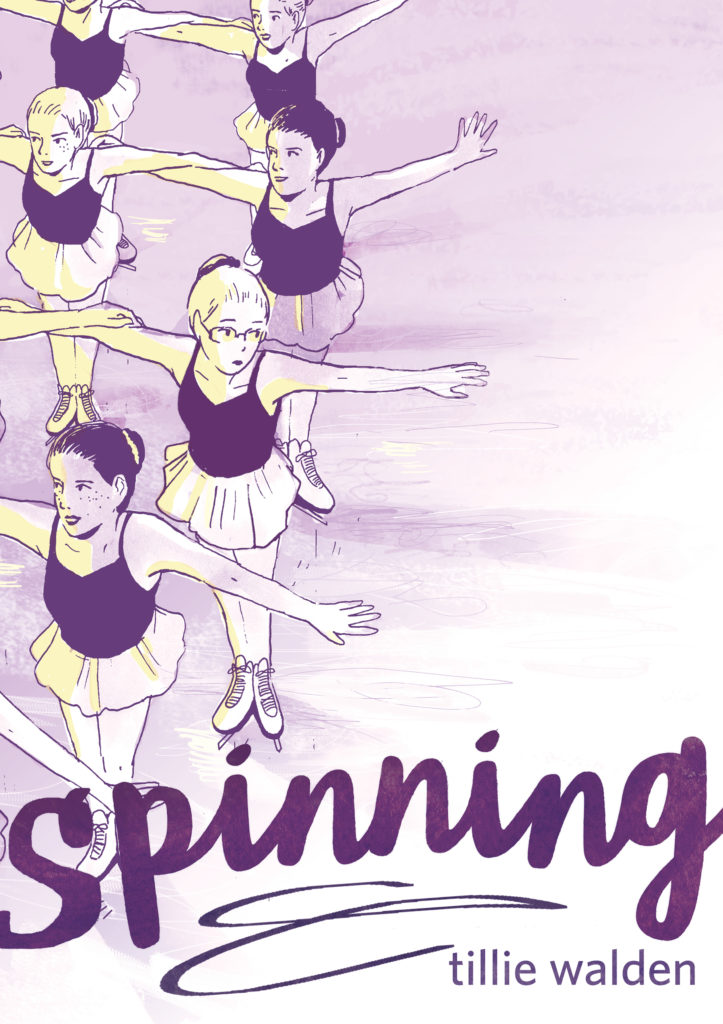 Figure skating was Tillie Walden's life. She woke before dawn for morning lessons, went straight to group practice after school, and spent weekends competing in glitter and tights. It was a central piece of her identity, her safe haven from the stress of school, bullies, and family. But as Tillie's interests evolve, from her growing passion for art to a first love realized with a new girlfriend, she begins to question how the close-minded world of figure skating fits in.

Poignant and captivating, this powerful graphic memoir captures what it's like to come of age, come out, and come to terms with leaving behind everything you used to know.
Author Interview:
1. I'm so interested in the process of creating a memoir. How did you decide things like where to start, what to include, where your focus would be? (Basically, tell me anything about how you approached this project!)
It was so hard to approach! Let's see if I can even remember how I did it, haha. In the earliest days of this project I was working closely with James Sturm, the founder/a teacher at the Center for Cartoon Studies, where I went to school. And he started me off by having me do free writing. I just vomited all my feelings and memories into one giant document. From there, James read it all and came back at me with notes. He'd star areas that he felt were important, or that could make a good start for the book. And from there I just started drawing small scenes. Little memories, and just in black and white. And from there I just slowly built the narrative.
2. The other main aspect of a memoir that I'm interested in is the reactions of people in your life. Did you think about what people you mention might think after reading Spinning? Is that something you just have to ignore?
I quieted that question, in my mind. This book is my truth, not everyone's truth. And to tell me own truth I had to really focus on myself. But look, memoir is a risk. I knew that going into it, and I'm willing to take on the consequences.
3. In Spinning you use limited color palettes. First, it's gorgeous and I love it. I noticed it in much of your other work I viewed on your website. What do you like about using a limited palette? What draws you to it?
Limited palettes are the best. I think color is so often used poorly. Though I'm a pretty harsh critic. Color is really vast and really difficult to master, and so I find that limited palettes are a great way for me to slowly learn about how to use color effectively. It's a lot easier, and I think it has a great effect. Also when I think about my childhood and this story, I don't think full color really applies. My memories are don't come to me in a rainbow. They come shaded and gray and fuzzy, and I felt like the limited palette helped bring that out.
4. In addition to graphic novels you've created a webcomic. How does your storytelling and/or process differ based on the final format?
It doesn't differ so much on the final format, it's really more about the timing. My graphic novels all have one big deadline, and that molds my process. But my webcomic was coming out weekly, which really affected how I worked. It was like jazz over classical. There was a lot more improvisation, and a lot more notes out of tune. I don't see one way of working as superior to the other. It's all a process, and I learn from everything I do.
5. Were you surprised by anything while creating Spinning? Or did it go exactly as planned?
I was surprised by it all. Everything, every page. I had no plan, good lord. It's still surprising, and it's done. I have no idea about anything.
6. Any recommendations to readers new to graphic novels?
You can't go wrong with the First Second books. This One Summer by Jillian and Mariko Tamaki, Anya's Ghost by Vera Brosgol, American Born Chinese by Gene Luen Yang. And if you're looking for something more adult, I'll always recommend Fun Home by Alison Bechdel. It's a fellow lesbian graphic memoir, how could I not mention it?
Thanks so much to Tillie Walden for answering my questions!
About the Author: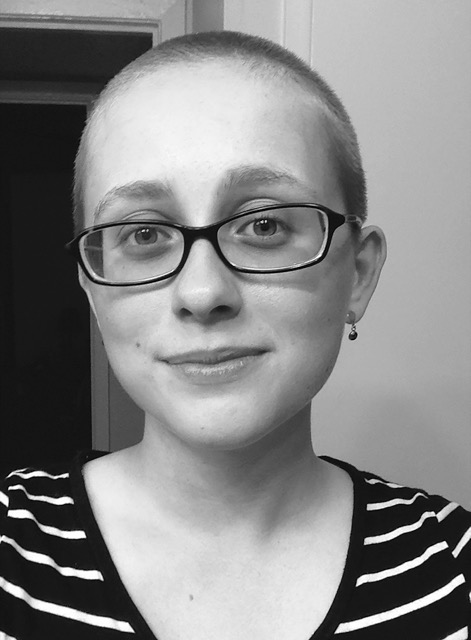 Tillie Walden

 is a two-time Ignatz Award–winning cartoonist from Austin, Texas. Born in 1996, she is a recent graduate from the Center for Cartoon Studies, a comics school in Vermont. Her comics include 

The End of Summer

 and

 I Love This Part

, an Eisner Award nominee. 

tilliewalden.com 
Tour Stops:
9/11 — Tales of the Ravenous Reader
9/12 — Love is Not a Triangle
9/13 — The Book Rat
9/14 — YA Bibliophile
9/15 — Fiktshun
9/18 — The Adventures of Cecelia Bedelia
9/19 — Book Crushin'
9/20 — YA Wednesdays
Related Posts