Welcome to the next stop on the blog tour for Jennifer Mathieu's Moxie! I have loved all of Mathieu's books and am so excited for this one. Here's more about it:
About the Book:
MOXIE GIRLS FIGHT BACK!

Vivian Carter is fed up. Fed up with a school administration at her high school that thinks the football team can do no wrong. Fed up with sexist dress codes, hallway harassment, and gross comments from guys during class. But most of all, Viv Carter is fed up with always following the rules.

Viv's mom was a tough-as-nails, punk rock Riot Grrrl in the '90s, and now Viv takes a page from her mother's past and creates a feminist zine that she distributes anonymously to her classmates. She's just blowing off steam, but other girls respond. As Viv forges friendships with other young women across the divides of cliques and popularity rankings, she realizes that what she has started is nothing short of a girl revolution.

Moxie is a book about high school life that will make you wanna riot!
How amazing does that sound? I have always loved the word "moxie." It's just such a great term and way to be described. Google defines it as, "force of character, determination, or nerve." Merriam- Webster defines it as, "energy, pep," or "courage, determination," or, "know-how." I love all of these!
For today's post I decided to put together a list of "Moxie Girl Must Haves!" These are fun products I think are great for moxie girls. Of course real moxie girl "must haves" are whatever you as a moxie girl love! These are just some of my favorites that I either have or want!
Moxie Girl Must Haves:
Ambition Mug: Start your morning with a little Dolly Parton, one of my favorite moxie girls!
"The Future is Female" T-shirt: Wearing a shirt like this helps me feel ready to take on anything.
Fight Like a Girl Socks: Even if no one else can see them, these socks make me happy every time I wear them.
Michelle Obama Quote Bracelet: Look down and see this reminder on your wrist.
Ruth Bader Ginsburg Dissent Collar Necklace: A reminder to speak your mind.
Persist Pin: I want this for my jacket collar.
Leia Resist Decal: This would look great on your computer/phone/tablet/whatever!
Feminist Sticker Pack: Decorate your notebooks, folders, water bottles, and whatever else you use day to day.
Beyonce Quote Pencils: Because, Beyonce.
Runnin' The World Pencil Case: For those amazing pencils above.
Rookie Yearbook: I love this site and the yearbooks are super interesting.
Good Night Stories for Rebel Girls Book: Learn about more moxie girls from around the world!
Also, you should check out the Moxie website for more info and other great resources!
Giveaway:
Thanks to the publisher I have a Moxie prize pack to giveaway! It includes:
Hardcover copy of MOXIE

Moxie penndant

Moxie button
US only. Must be 13 or older to win. Use the rafflecopter below to enter.
a Rafflecopter giveaway

About the Author: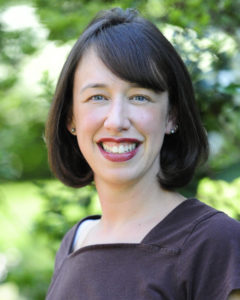 Jennifer Mathieu is the author of Devoted, Afterward, and The Truth About Alice, the winner of the Children's Choice Book Awards' Teen Choice Debut Author Award. She teaches high school English in Texas, where she lives in the Houston area with her husband and son.
Website | Twitter | Goodreads | Instagram | Tumblr
Tour Schedule:
Tuesday, September 19 – Ex Libris Kate
Wednesday, September 20 – YA Bibliophile
Thursday, September 21 – Adventures of a Book Junkie
Friday, September 22 – Gone Pecan
Saturday, September 23 – Fiktshun
Sunday, September 24 – Take Me Away to a Great Read
Monday, September 25 – Books and Makeup
Tuesday, September 26 – Forever Young Adult
Wednesday, September 27 – The Fox's Hideway
Thursday, September 28 – What Sarah Read
Friday, September 29 – YA Wednesdays
Related Posts