I am so excited to be participating in the blog tour for Alex & Eliza by Melissa De La Cruz. I'm a huge fan of Hamilton: The Musical which has sparked an interest in the lives of Alexander and Eliza Hamilton. I was pumped when I heard Melissa De La Cruz would be writing a YA novel about their meeting and early relationship! Not much is known about this so I couldn't wait to see where De La Cruz took the story. Read on to find out more.
About the Book:
From the #1 New York Times bestselling author of The Witches of East End and The Descendants comes the love story of young Alexander Hamilton and Eliza Schuyler.

1777. Albany, New York.

As battle cries of the American Revolution echo in the distance, servants flutter about preparing for one of New York society's biggest events: the Schuylers' grand ball. Descended from two of the oldest and most distinguished bloodlines in New York, the Schuylers are proud to be one of their fledgling country's founding families, and even prouder still of their three daughters—Angelica, with her razor-sharp wit; Peggy, with her dazzling looks; and Eliza, whose beauty and charm rival that of both her sisters, though she'd rather be aiding the colonists' cause than dressing up for some silly ball.

Still, she can barely contain her excitement when she hears of the arrival of one Alexander Hamilton, a mysterious, rakish young colonel and General George Washington's right-hand man. Though Alex has arrived as the bearer of bad news for the Schuylers, he can't believe his luck—as an orphan, and a bastard one at that—to be in such esteemed company. And when Alex and Eliza meet that fateful night, so begins an epic love story that would forever change the course of American history.

In the pages of Alex and Eliza, #1 New York Times bestselling author Melissa de la Cruz brings to life the romance of young Alexander Hamilton and Elizabeth Schuyler.
About the Author:
Melissa de la Cruz is the New York Times, USA Today, Wall Street Journal, Los Angeles Times and Publishers Weekly internationally bestselling author of many critically acclaimed novels. Her Blue Bloods series has sold over three million copies, and the Witches of East End series became an hour-long television drama on the Lifetime network.
Love Letters:
I have a thing for love letters. I just think there is something so incredible about the act of putting pen to paper and pouring your heart out to someone. It's romantic. It's taking pride in your love and not being afraid who knows it. But more than that, it makes you vulnerable and that's crazy brave.
One of the reasons I might be so obsessed with love letters is this: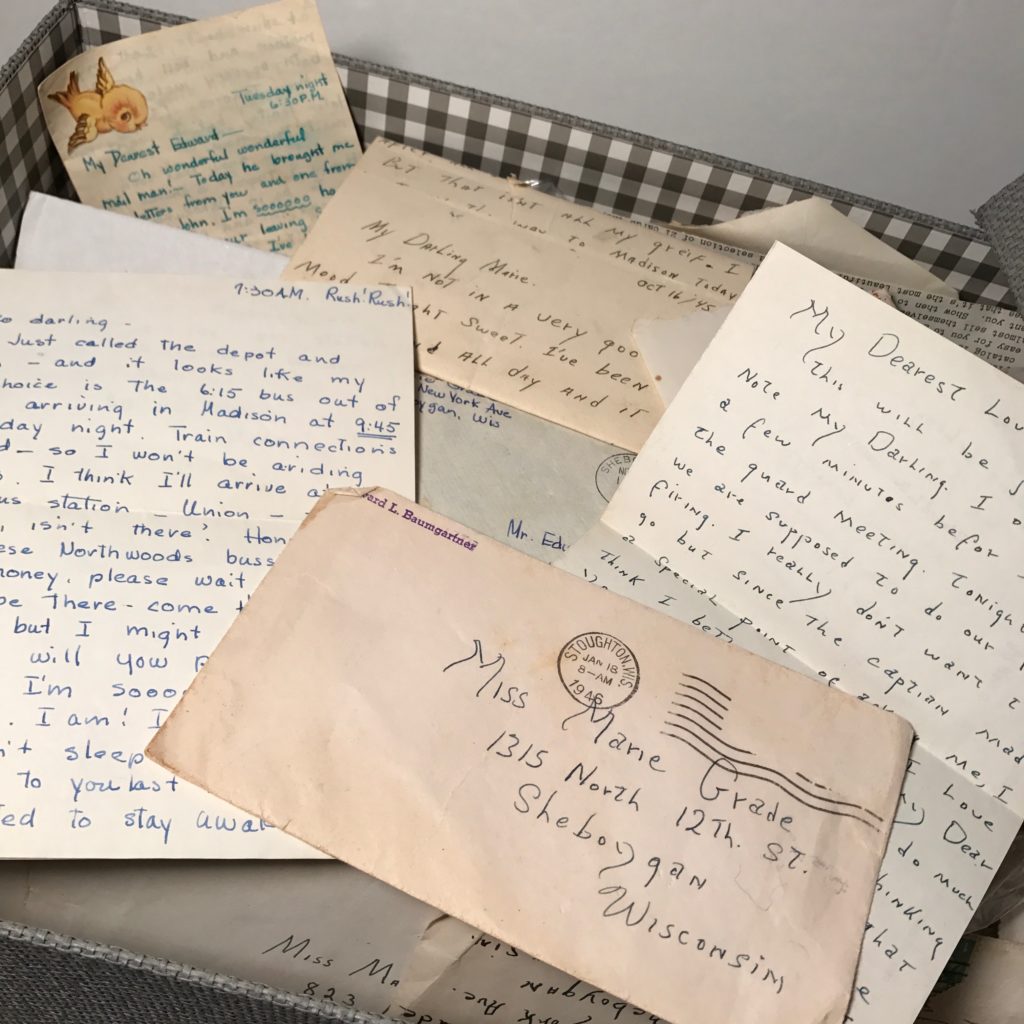 That's a box of love letters my grandparents wrote to one another in the years just before and shortly after they were married. We found them in a closet at my grandmothers house not long before she passed away. They mean the world to me. I love how frequently they wrote one another and the fact that they both saved the letters. When I read them and I can feel the strength of their love and I get to know them a little more.
So, what does this have to do with Alex & Eliza? They were letter writers as well. Alex and Eliza exchanged letters before and after they were married. Eliza's have not survived but you can read some of the letters Alex penned here, here, here, here, here, and here. Warning, that last link is the letter her wrote her to be delivered only if he died in his dual against Burr. It's a bit of a tear jerker… especially if you've watched the musical!
The story of Alexander and Eliza meeting and falling in love is one I want to know. As there isn't a whole lot of historical knowledge of it, I'm happy to have a YA novel to give us a fictional account of how it might have went down.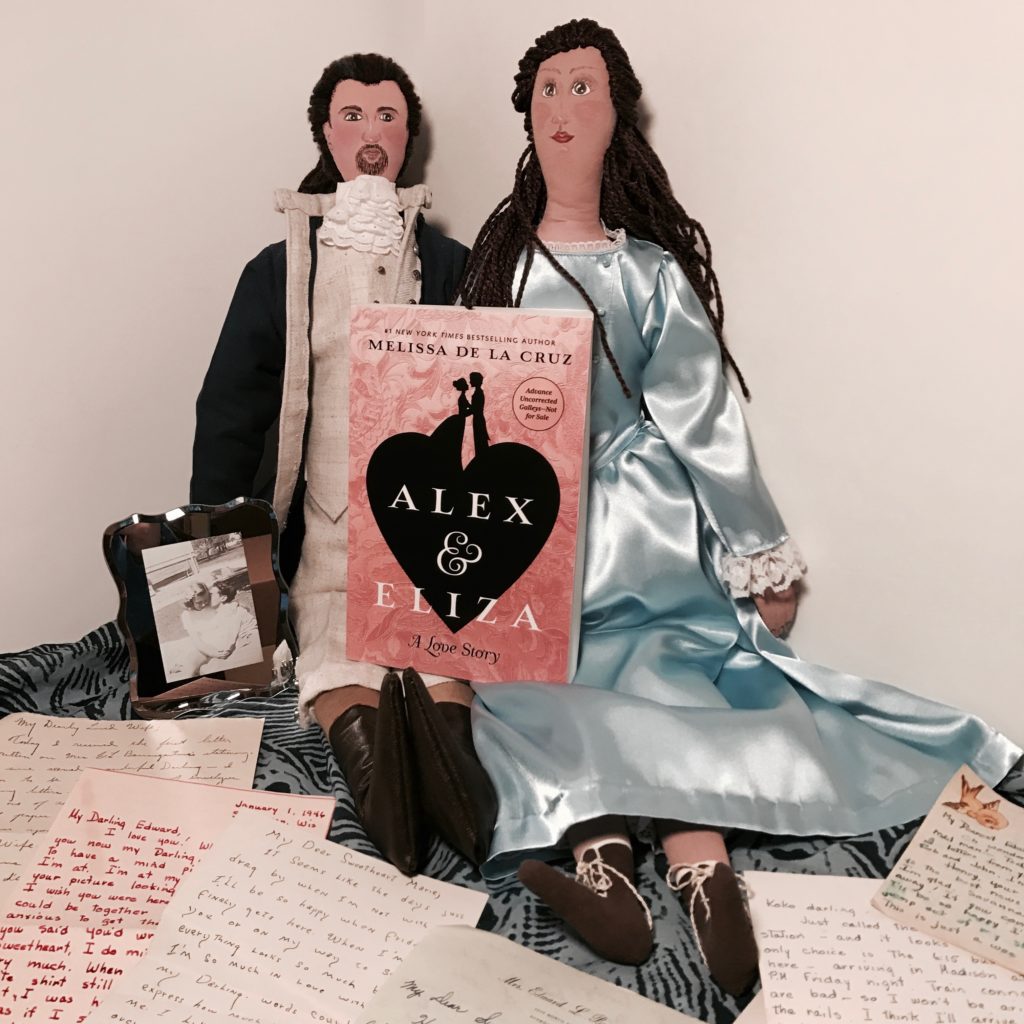 Tour Schedule:
Giveaway:
Enter for a chance to win one (1) of five (5) copies of Alex & Eliza: A Love Story by Melissa de la Cruz (ARV: $17.99 each).
NO PURCHASE NECESSARY. Enter between 12:00 AM Eastern Time on March 27, 2017 and 12:00 AM on April 24, 2017. Open to residents of the fifty United States and the District of Columbia who are 13 and older. Winners will be selected at random on or about April 26, 2017. Odds of winning depend on number of eligible entries received. Void where prohibited or restricted by law.
Pre-Order Goodies: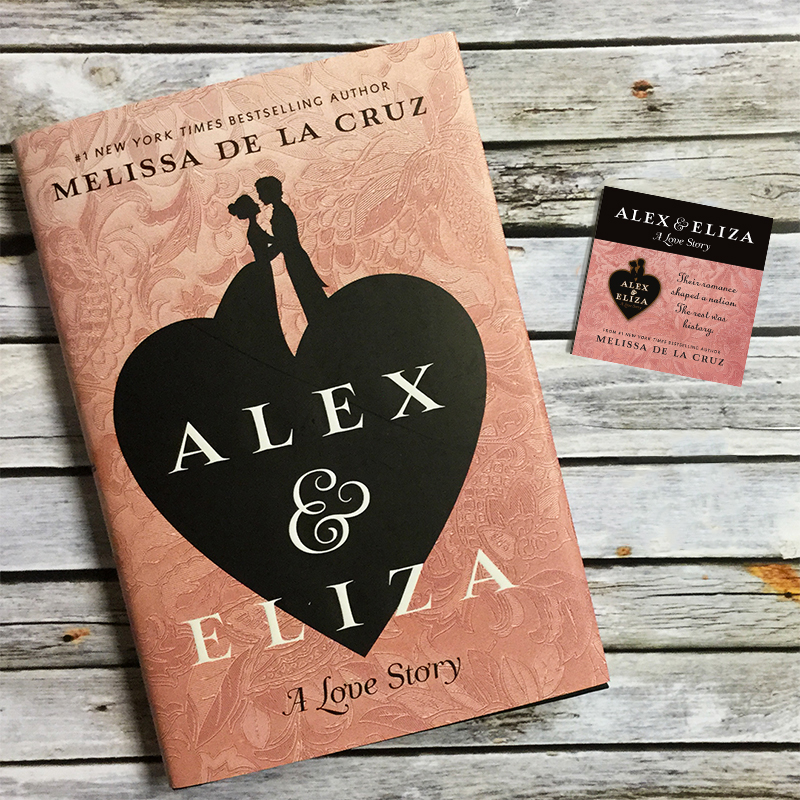 Pre-order Alex & Eliza to get a custom Alex & Eliza enamel pin and a bookplate signed by Melissa de la Cruz!
Related Posts