Hello! It's that time of year again… I Read YA Week! Sponsored be Scholastic's teen community I Read YA, this is a week long celebration of all things YA book related. This year's theme is #YAStandsFor.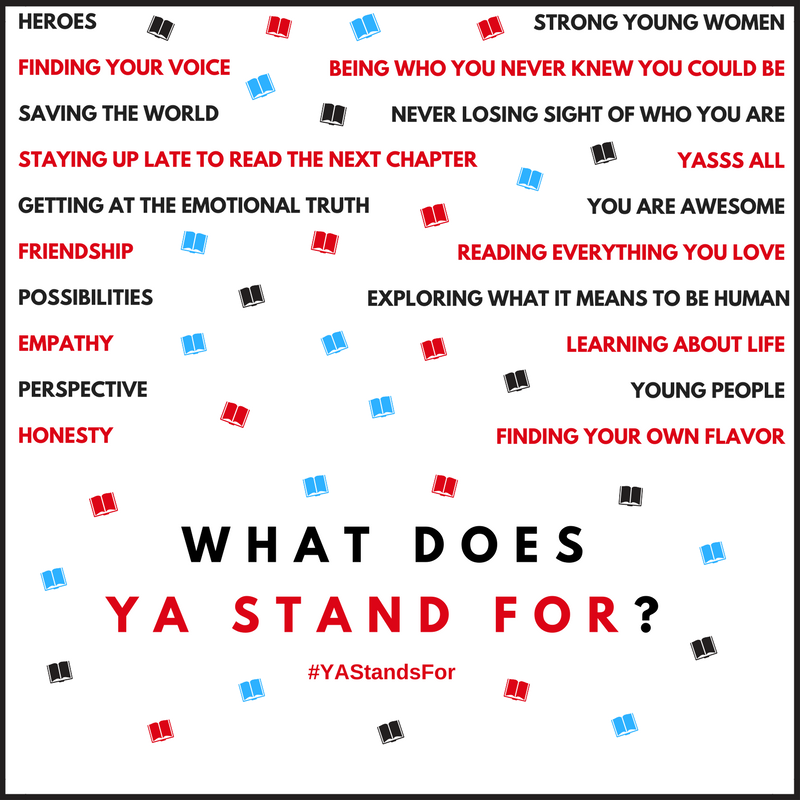 Each day there are social challenges you can take part of:
Monday, July 10: Tell us what you believe #YAStandsFor
Tuesday, July 11: Tell us about the YA book that helped you find your voice
Wednesday, July 12: Give a shout-out to your favorite fictional literary hero
Thursday, July 13: Swap a YA book about the positive power of friendship with your bestie
Friday, July 14: Create a graphic showcasing an inspirational YA quote
Saturday, July 15: Choose a YA book and share 3 important life lessons you took away from reading it
Sunday, July 16: Acknowledge a YA book you believe should be taught in high schools
Monday, July 17: Snap a pic of the YA book you believe everyone needs to read
Make sure to tag @IreadYA and use the hashtag #YAStandsFor on Twitter and Instagram when participating in our daily social challenges!!
I missed yesterday's challenge so I'm sharing it here. YA is obviously something I love! I read across all genres of YA. What I connect to most is the way that YA books, no matter the genre, allow me to identify with a character going through/feeling the same things I've went through/felt while also helping me to see the world in  a new way. I've learned so much about myself and other people's experiences through reading YA books. They make me feel connected to the world in a new way… and of course the YA community does that, too!
Make sure you're following I Read YA on twitter and instagram for videos from your favorite YA authors on what YA means to them and chances to win great prizes.
Speaking of prizes… Scholastic is sending me some amazing books for this celebration and I'd love to pass some on to you. The prize pack will include:
Advanced copies of:
All the Crooked Saints by Maggie Stiefvater
The Date to Save by Stephanie Kate Strohm
Shadowhouse Fall by Daniel José Older
The Knowing by Sharon Cameron
Sparrow by Sarah Moon
Mean Girls by Micol Ostow
R.I.P Eliza Hart by Alyssa Sheinmel
A Very, Very Bad Thing by Jeffery Self
Disappeared by Francisco X. Stork
Finished copies of:
Just Another Girl by Elizabeth Eulberg
Honestly Ben by Bill Konigsberg
The Beautiful Lost by Luanne Rice
Run by Kody Keplinger
In Case Your Missed It by Sarah Darer Littman
Trapped by Michael Northrop
Sit, Stay, Love by J.J. Howard
Bionic by Suzanne Weyn
To enter, use the raffle copter below! US only. Must be 13 or older to enter.
a Rafflecopter giveaway

Related Posts