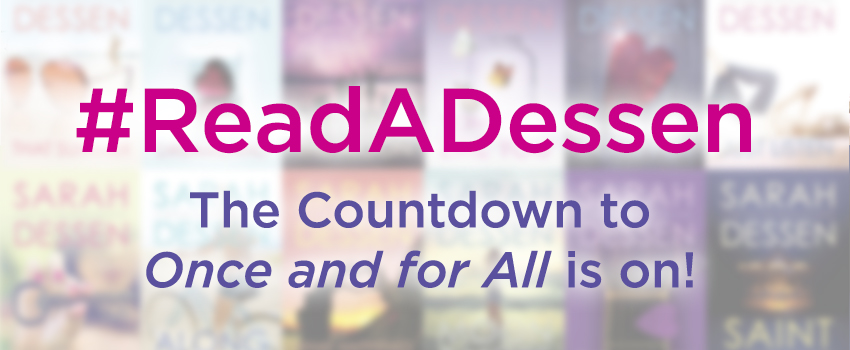 Back again with another #ReadADessen post! Each week two of Sarah's novels will be featured in posts by groups of bloggers. It's week six of the campaign. This is the final week so we're rounding out the Dessen Dozen with The Moon and More and Saint Anything.
I'll be talking about Saint Anything, a book that was the exact book I needed at the time it came out. It resonated with me so, so very much and I am so thankful that I read it at that exact time in my life. Here's more about the book:
Saint Anything by Sarah Dessen
Published by Penguin on May 5th, 2015
Pages: 448
Source: ARC from Publisher
Amazon–Indiebound
Goodreads
Peyton, Sydney's charismatic older brother, has always been the star of the family, receiving the lion's share of their parents' attention and—lately—concern. When Peyton's increasingly reckless behavior culminates in an accident, a drunk driving conviction, and a jail sentence, Sydney is cast adrift, searching for her place in the family and the world. When everyone else is so worried about Peyton, is she the only one concerned about the victim of the accident?

Enter the Chathams, a warm, chaotic family who run a pizza parlor, play bluegrass on weekends, and pitch in to care for their mother, who has multiple sclerosis. Here Sydney experiences unquestioning acceptance. And here she meets Mac, gentle, watchful, and protective, who makes Sydney feel seen, really seen, for the first time.

The uber-popular Sarah Dessen explores her signature themes of family, self-discovery, and change in her twelfth novel, sure to delight her legions of fans.
My original review is posted here. I fangirl pretty hardcore over it! Also, I had the privilege of attending a pre-publication dinner with Sarah Dessen. Even better, I got to interview her before the event. Here's my write up of that.
Of course I had to add the connections I found!
Sydney originally attends Perkins Day like Rogerson from Dreamland, Will Cash from Just Listen, and Ruby from Lock and Key and Auden from Along for the Ride.
Sydney transfers to Jackson High like Caitlin from Dreamland, Macy from The Truth About Forever, Annabel and Owen from Just Listen, Ruby from Lock and Key, and Auden from Along for the Ride and Mclean from What Happened to Goodbye.
Deb from What Happened to Goodbye welcomes Sydney to Jackson High. 
There is a beach house in Colby (Keeping the Moon, Along for the Ride, What Happened to Goodbye, The Moon and More)
UMe.com, created by Jamie from Lock and Key is mentioned.
The Quick Zip is visited (This Lullaby)
Dave and Fraizer Bakery fromWhat Happened to Goodbye make numerous appearances. 
Sydney goes to a show at Bendo from This Lullaby.
Eric mentions Spinnerbait and Truth Squad from This Lullaby.
Mac (I think?) has an Anger Management t-shirt. This is Owen's community radio show in Just Listen.
Sydney's mother talks with Rogerson's (from Dreamland) parents.
Sydney's mother wants her to try and get in to Kiffney-Brown like Auden in Along for the Ride and Dave in What Happened to Goodbye.
Luna Blu and the fried pickles from What Happened to Goodbye are mentioned.
You guys. I just really love Sarah Dessen books! They have so much heart and they deal with so many thoughts and feelings that teens go through. As I said, this one is particularly special to me. I highly recommend you check it out!
And of course, add Once and For All to your TBR!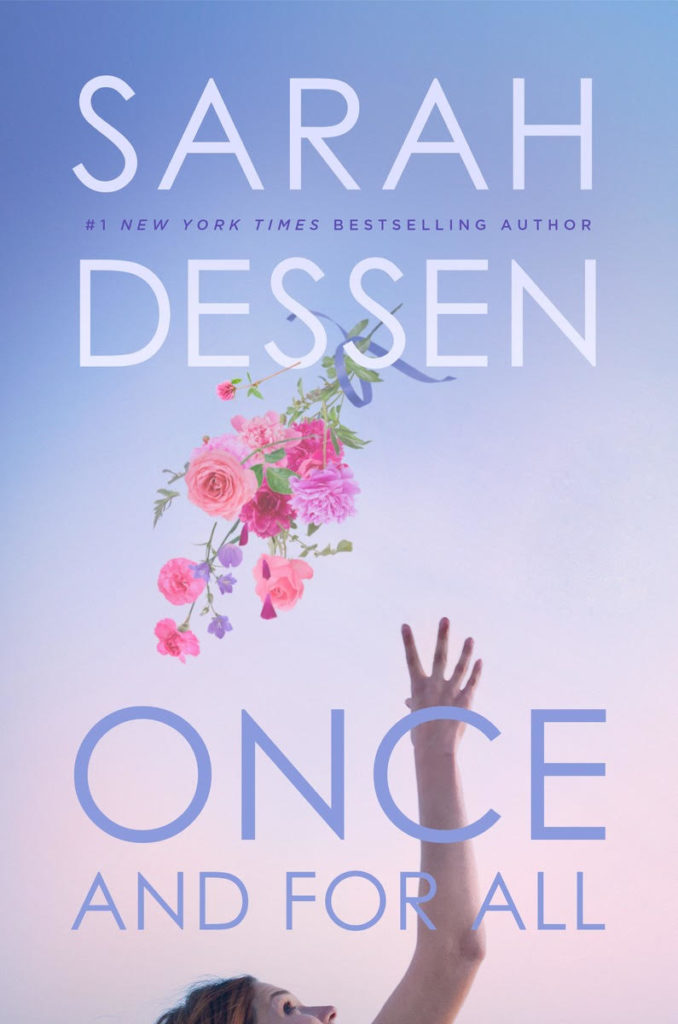 As bubbly as champagne and delectable as wedding cake, Once and for All, Sarah Dessen's thirteenth novel, is set in the world of wedding planning, where crises are routine.

Louna, daughter of famed wedding planner Natalie Barrett, has seen every sort of wedding: on the beach, at historic mansions, in fancy hotels and clubs. Perhaps that's why she's cynical about happily-ever-after endings, especially since her own first love ended tragically. When Louna meets charming, happy-go-lucky serial dater Ambrose, she holds him at arm's length. But Ambrose isn't about to be discouraged, now that he's met the one girl he really wants.

Sarah Dessen's many, many fans will adore her latest, a richly satisfying, enormously entertaining story that has everything—humor, romance, and an ending both happy and imperfect, just like life itself.
Giveaway:
Enter for a chance to win one (1) set of Sarah Dessen's books in paperback (ARV: $132.00).
NO PURCHASE NECESSARY. Enter between 12:00 AM Eastern Time on April 17, 2017 and 12:00 AM on May 29, 2017.  Open to residents of the fifty United States and the District of Columbia who are 13 and older. Winners will be selected at random on or about June 1, 2017. Odds of winning depend on number of eligible entries received. Void where prohibited or restricted by law.
Related Posts